Learn. Grow. Create.
Join me to learn about boundaries, artwork, creativity, and pursuing your dreams. Together we will explore the junction of art and boundaries and I will help you learn how to create expressive pieces of your very own.
I currently offer two unique workshops: Your Life as a Masterpiece and The Boundary Shield.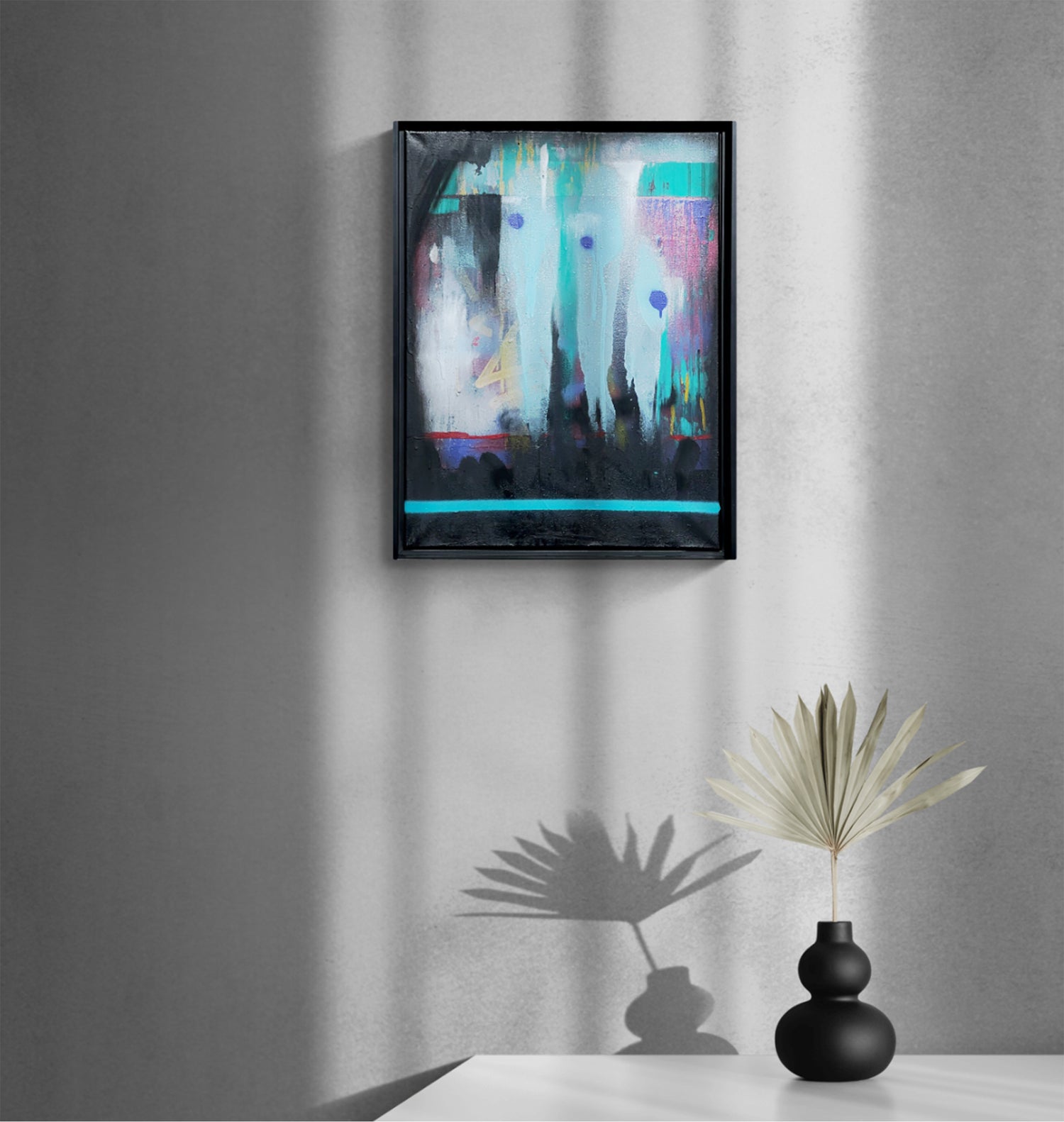 Your Life as a Masterpiece
You will learn how to use acrylic paint, markers, color pencils and more to create an artful vision board and personalized coloring book, and become crystal clear on the next step towards your goals, with a roadmap on how to get there.
(no artistic experience necessary)
What Will I Get?
You'll learn how to identify and set boundaries in your life
You'll learn how to prioritize your goals
4 weekly sessions - 2 hours long - recorded for your viewing flexibility and lifetime access
You'll learn how to use my system to set goals in a measurable format
A small teaching environment with no more than 5 students
You'll create impactful pieces of art to enjoy and be inspired forever
You'll receive a customized coloring book of your next 30 day goals, for daily visualization and fun
1x1 weekly feedback or critique email about your last piece created
30 minute video consultation and critique after the final class
You'll take action steps to support your vision and goals
Class Options
Standard Group Classes

Each session is 2 hours long with a 10 minute break (recorded, lifetime access)
Weekly email critique and feedback about your last piece
30 minute wrap up video call after the last class

Monthly payment of $195 for 4 sessions of 2 hours each

Enroll Now

Premium Group Classes

Everything in standard plus:

1x1 goal setting strategy session
1x1 30 minute weekly personal coaching call
Unlimited email access

Mostly payment of $495 for 4 sessions of 2 hours each

Enroll Now
............................................................
The Boundary Shield Workshop
Through the Boundary Shield Workshop, I will guide you through an engaging, creative process that fortifies the supportive space needed to move into limitless living. Creating healthy boundaries is essential to connecting to the heart's true desire and delving into the deeper question of who we are. From inside the creative portal, we begin to dream of what we are becoming.
Class Formats:
Live: Supplies furnished by me. Space limited to 15 participants.
Zoom: Supplies furnished by participants. Space limited to 5 participants.
What Will I Do?
Be led through a guided meditation to quiet the mind, become grounded, ad access your creative spirit
Learn to understand what boundaries are and why they are important
Identify your desired boundaries and the obstacles that arise in creating them
Learn what can be done with the space created within healthy boundaries
Define your strengths and skills as symbols of your personal power your limiting belief systems
Be inspired to have and enforce your boundaries
Paint a unique and personal boundary shield that will act as an amulet to empower and protect you
Formats & Materials
In-Person

All supplies will be furnished by me.
Space is limited to 15 participants.

Enroll Now

Zoom

All supplies will be furnished by participants.
Space is limited to 5 participants.

Enroll Now

Required Materials

11" x 14" canvas board (suggested size, you can use any size)
Acrylic paint & brushes
Color Markers
Water container for brushes
Rags or paper towels